Rural Education & Community Development
A variety of volunteering opportunities available with Mandore Project officially registered as an NGO Organisation as Marwar Medical and Relief Society, founded and incorporated as an Non Government Organisation (NGO) in 1988/89, to share skills, creativity and learning with the aim of building a fairer world through the active involvement and collaboration between volunteers and the host community. We believe that each of us is capable of making significant contributions to the lives of others, and collectively, our contributions make our world a better place to live.
These short & long term volunteer projects are aimed at improving the lives of the disadvantaged people of Rajasthan as well as focusing on improving the basic infrastructure in schools with the belief that education is a critical requisite for socio-economic change. We all need energy and patience and you will receive the warmest welcome into the local community and leave with a lifetime's experience.
The projects are primarily aimed at improving the quality of education in rural areas. You can make a huge difference by helping the children hone their English skills. They have a strong desire to improve their conversational English, as they know that this can help put them in touch with the rest of the world, bringing better employment opportunities and securing a higher standard of living.
We bring people together through volunteering in rural villages in and around Jodhpur.
To ensure that we can fully assist projects we have streamlined our operating costs by minimising paperwork and use our website to update our information and volunteer opportunities.
Mandore Project is based on Gandhi's principles. The mission is to work with underserved people and strive for equality for all. The Mandore Project also seeks to work with people who have encountered discrimination (by race, sex, caste, addiction, etc.). Many of the schools set up by the Mandore Project have posters of Gandhi to remind the new generation about his principles
Mandore Project has been actively servicing the following sectors under community development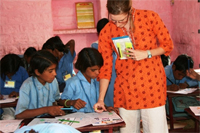 Education
Lightening Classrooms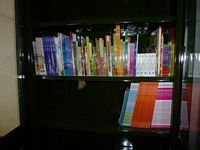 Library Corner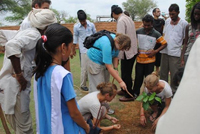 Plantation
Rural Community Development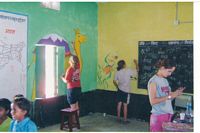 Ventilation & Air Quality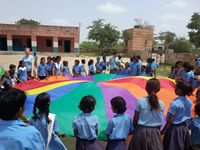 Learn With Fun
Awareness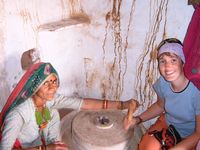 Women Empowerment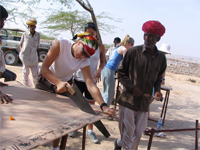 Classroom Furniture
Outdoor Sports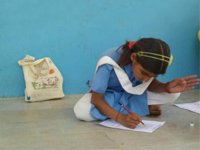 Literacy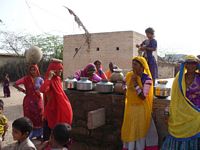 Drinking Water
Teaching Aid & Learning Materials
Upgrading Toilets
Smokeless Stove
Testimonials
Alison Werner - Australia
9 January 2019
I googled volunteering in India a few months ago. And Mandor Project caught my eye. I loved all that I read and it felt great. And I'm here to say it has not disappointed. This a passion driven... Read More
Manon Boenec - France
9 January 2019
I wish you the best for that new year that just started, and hope the Mandore project will keep going helping all these people.

It's been a few days that I'm back in France and trying to come... Read More
Latest Feedback
Ancestral Grammar School 2017
Girl Guiding Group England,UK, 2017
December 2018 | Alina From Germany
Individual Volunteer Feedback
July 2019 | Michael & Family
Family Volunteering Feedback