"Children who are from underprivileged families struggle with English a lot more and are not confident in their abilities. They also struggle a lot in classrooms as they do not have education reinforced at home as their parents are not educated or able to help them. One of our keys aim is to build up children's confidence and English abilities from an early age. Exposure to different teaching styles and resources will also help them to develop skills that go beyond the text book so they can progress faster.The English language skills you impart will give the children a new sense of confidence and help them develop and grow as individuals. Having volunteers means we can help to improve facilities from time to time or provide resources for schools"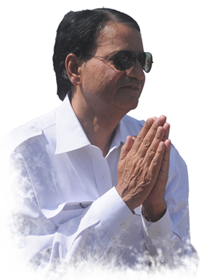 Mandore Guest House, Mandore, Jodhpur, Raj. India
Founder & Executive Director · 1991 to present · Jodhpur
Family owned & operated resort-Situated just a stone's throw away from the historic and beautiful 'Mandore Gardens', Mandore Guest House boasts delightful accommodation in the form of spacious bungalows/chalet style cottages, all encircling a large, leafy garden. Air conditioned rooms furnished with twin/double beds, each with a modern en suite bathroom and decorated in an aesthetically pleasing style, mixing the ethnic and contemporary. Plenty of comfortable sitting and dining space throughout the garden.
The volunteers are accepted on short and long term development and education project.
Government Polytechnic College, Jodhpur
Training and Placement Officer · Jodhpur City, Rajasthan, India
Left the job - VRS in year 2008.
Marwar Medical & Relief Society
Currently Secretary cum Project Director, Jodhpur City, Rajasthan, India
Marwar Medical and Relief Society (MMRS) Recommended by Lonely Planet Link page:http://www.lonelyplanet.com/india/rajasthan/activities/working-volunteering/marwar-medical-relief-society
Founded in year 1986-87, wherein philanthropists, joined hands to meet and evaluate the situation and then to alleviate the suffering of the underprivileged local population. The experiment inspired and encouraged us to continue and broad base our grassroot activities for welfare of local rural community through sustainable developmental practices
Surendra Gehlot, Project Director, Mandore Project
Irrigation Department , Goverment Of Rajasthan, 1970 to 1973, Jodhpur City, Rajasthan, India
Worked for the welfare of tribal communities and to resolve the drinking water scarcity problem for the people of Jodhpur and its nearby areas.
Volunteer with Mandore Project
Founder & Executive Director · 2003 to present · Jodhpur City, Rajasthan, India
Volunteering with Mandore Projects - you will inspire students to reach their full potential. Having the opportunity to engage with international volunteers is a unique experience for many and whatever interaction you have with the students or the local community your visit to India will be enriched. development, including: Education, Health, Environment & Empowerment of Women
Drug Detoxification cum Rehabilitation Programme
Former - Honorary Project Manager, 1992 to 2003, Jodhpur City, Rajasthan, India
The programme run by NGO, "Marwar Medical and Relief Society", Jodhpur.
Participated in the Study Tour for ",Developing Community Drug Rehabilitation and Workplace Prevention Program" in BANGKOK and HONG-KONG (6th May-22 May 1996).
Participated in National Workshop on "Vocational Rehabilitation And Income Generating Activities" in Dec. 1996.
Participated in the ILO Refresher Training of Trainers Seminar on "Developing Community Based Rehabilitation in December 1997 and a Follow-up meeting for eighteen participating NGOs and enterprises in Nov. 1998 , New Delhi.
Participated in Workshop on Establishing Self-Help to establish Self-Help Group of recovering addicts and their families to sustain the recovery of the clients to strengthen the program at India Habitat Centre, New Delhi (December 1999)
Organised a Six Days training workshop, "Developing Community Drug Rehabilitationand workplace prevention Programme, from 29th October 1996, in collaboration with the International Labour Organisation at Jodhpur, Rajasthan.
HMEL (HPCL-Mittal Energy Ltd)
CSR Advisor, 2008 to 2011
HPCL-Mittal Energy Limited (HMEL) is a joint venture between Hindustan Petroleum Corporation Limited (HPCL) and Mittal Energy Investment Pte Ltd, Singapore, a Lakshmi N Mittal Group Company,Singapore, a Lakshmi N Mittal Group Company.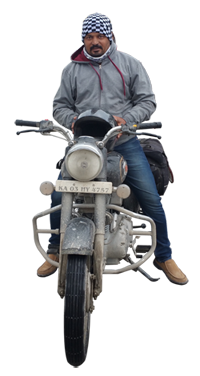 Wildlife Travel Photography
Mr. Sanjay, Project Coordinator, Mandore Project
Detoxification And Rehabilitation
Social Worker, 1992 to 2003, Jodhpur, Rajasthan, India
I have been raised in Jodhpur by a family deeply involved in rural education and community development for the past 25 years. My avid love of rural visits has led me promoting and helping to popularize the concept of sustainable and responsible tourism so as to strengthen and support community development and its all round development.
Apart from my direct involvement in community development projects,I have an extensive knowledge of Indian wildlife, and the ability to identify 200-250 bird species, I consider photography a powerful means for conserving our natural heritage. Widely traveled, I have spent four years as a tour leader for INTREPID in India and Nepal, I do have extensive experience in planning and managing group and individuals tours.
I offer a variety of services including tailor-made tours for private groups and independent travellers under my travel venture Wild Eye Travels.We work closely with our clients taking into consideration personal interests, preferred activities, time available and budget.
Attended Training Of Trainers, New Delhi
Sponsored by MSJE, Ministry Of Social Just & Empowerment and NISD, National Institute Of Social Defence,Government Of India, October, 2002
Mandore Project, Jodhpur, Rajasthan, India
Mobile Number : +91 9983347470

Mr. Prateek, Assistant Project Coordinator, Mandore Project
​Our Resource Persons







We help communities innovate and grow together.Be a part
of this social reform.
Tea Talks !
I came to India at the end of September, with the aim of doing volunteering work and to visit this amazing country (which is very far from my world).The reception at the Guesthouse was very cordial and I felt at home after a few days (I have to say that I knew this would happen since the photos of the garden which I saw on the webpage reminds me the guesthouse my parents ran in Southern Chile during more than 15 years).
Recommendations
Press & Recognition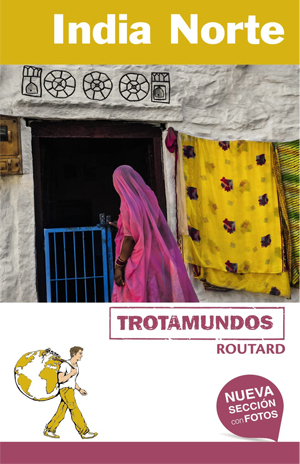 We have been recommended by
Le Routard
We have been recommended by
Rough Guides